New Guards: What comes after the Tea Party Protests?
Submitted by Jon Henke on Thu, 04/16/2009 - 17:29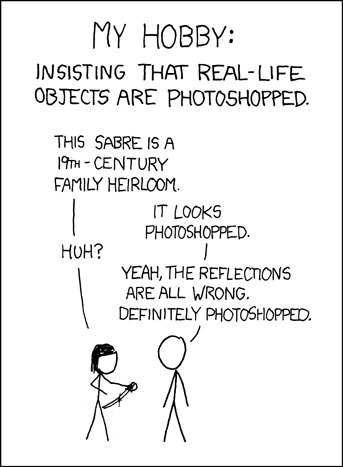 Left organizations accused Right organizations of (gasp!) organizing, James Wolcott stumbled through a nobody I read covered the tea parties, Left media pundits giggled over one pun (repeated 1000x), and hundreds of Totally Fake protests were attended by hundreds of thousands of Totally Fake people. The Leftosphere is pretty sure the whole thing was just Photoshop.
So, I'd say the Tea Party protests went pretty well.
But what now? Three things.
1) Building the New Guards: Rebuilding a movement requires time, and a lot of unifying moments, stories and ideas. If you look back at the reemergence of the Democratic party over the last 10 years, you will see a great many important points - the impeachment, the 2000 election, the Iraq war, the Dean campaign, Katrina, and many others. There is no turning point. There are only rallying points that slowly add up to an effective movement. Events like the Tea Party protests give new guards a chance to coalesce and have an impact on the old guard.
2) Keep it Personal: As Dave Weigel points out, many see the protests as "an opportunity to acquire new bodies for political campaigns and new names for their mailing lists." There is nothing wrong with that, per se, but there is a great danger with trying to redirect grassroots energy to organizational ends. The minute you email those new activists with "as a Tea Party protester, we know you will take action immediately on (something they don't care about)", you're burning those new activists. The minute you spam your grassroots with as a conservative reader of Human Events, we believe you really want to learn more about warm blankets with sleeves, you're moving down the Movement->Business->Racket path.
We need to put a lot less energy into vertical (national) coordination of the Tea Party protesters, and a lot more into horizontal (local) coordination of the protesters. For instance, creating email groups of local protesters would be a lot more valuable than sending them impersonal blasts from a national group. In short, let them organize themselves, an army of entrepreneurs.
3) Pick the Fight: Many people have pointed out that the protests don't have an agenda, a point, or a clear demand. To some extent, this is incorrect. As Ross Douthat says, "They're anti-bailout, anti-stimulus, anti-deficit, and anti- the tax increases". But while "No" is often the best political position of all, a movement also needs a more positive vision and agenda. At the moment, the Right does not have this.
While the Right is very unhappy with the status quo, it does not yet know how to change it. So here is the most crucial lesson of all for the Tea Party protesters and the Right's new guards: This is not about Democrats.
Sure, there are plenty of Democratic policies to which we object. But Democrats are not the problem we can fix. Our problems are (1) the Republican Party, (2) the status quo conservative movement, and (3) the structural incentives that make politicians and government so unaccountable.
The next leaders of the Right and the Republican Party will be the people who succeed in fighting the old guard, destroying the conservative movement's comfortable status quo, and genuinely reforming the Republican Party. They're not going to go quietly.